By Amanda McElfresh, amcelfresh@theadvocate.com
This article is brought to you by Cox Business.
On January 17, 2020, Star Williams fulfilled a longtime dream when she opened her own business, Star's Bakeshop in Lafayette. Little did she know that in less than three months, she would have to quickly adapt and get creative in order to keep her dream alive.
"When I originally opened, I was going to do mainly sweets," Star said. "Then the pandemic happened. Things got a little slow, but I refused to close. I told myself that I needed to adjust and figure out the best way to approach this."
Star's solution was to add a wide range of savory breakfast and lunch items to her menu. Those items include seafood and chicken quesadillas, crawfish grilled cheese sandwiches, grilled chicken sandwiches, croissant club sandwiches, croissant chicken salad sandwiches, homemade biscuits, breakfast sandwiches and more.
"Everybody loves the food now," Star said with a laugh. "It was a blessing in disguise."
The new items are an addition to an already robust sweets menu that includes cakes, cheesecakes, cookies, cupcakes and other desserts. Popular cake and cupcake flavors include almond, chocolate, lemon, red velvet, vanilla, cookies and cream and more. The options for fillings include Bavarian cream, raspberry, lemon, white buttercream, salted caramel and more.
One of the most popular offerings at Star's Bakeshop has been the custom cakes. The bakery has created cakes that are exact replicas of items such as Amazon boxes, wristwatches, video games, shoes, purses, airplanes and more.
Growing up in Memphis, Tenn., Star hadn't seriously considered a career in the food industry. But when she moved to New Orleans, she needed a job and ended up working in room service at a New Orleans hotel. Later, she was hired in the hotel's restaurant. That sparked a career of more than 10 years working in restaurants, hotels and casinos. Along the way, she honed her skills with formal training, including classes at the Louisiana Culinary Institute.
"I ended up loving it," she said. "You're always meeting new people, and I love to talk and get to know people, so it was a good fit for me. It's so fast-paced, which is something else that I love about it. You never know what will come up."
When Hurricane Katrina destroyed Star's New Orleans home in 2005, she ended up relocating to Lafayette. Initially, Star worried about how she would fit in as an outsider moving to town for the first time, with no family or connections. But she soon discovered a community that has been welcoming and supportive through her career journey and now with her own business.
"My customers are amazing," she said. "I cannot thank them enough. We have loyal customers who come in every week, sometimes twice a week. If it was not for their loyalty and the support of our community, we would not have survived. I'm so grateful. People come in here and buy something, then they share it with others and word spreads. They have really helped my business survive."
With the most difficult months hopefully behind her, Star is "super-optimistic" about the upcoming holiday season, which will be her first as an entrepreneur. She's already preparing by making sure she has enough supplies on order and has made arrangements to ship items to outside locations.
"This will be our first time going through Halloween, Thanksgiving and Christmas as a business. I'm super-excited for it," Star said. "I think it's going to be very busy and I've got a feeling it will be an amazing season."
Star's Bakeshop is located at 300 Youngsville Highway, Suite 100, Lafayette. For information on menu items, custom cakes or ordering, visit www.iluvstarsbakeshop.com or call 337-252-7317.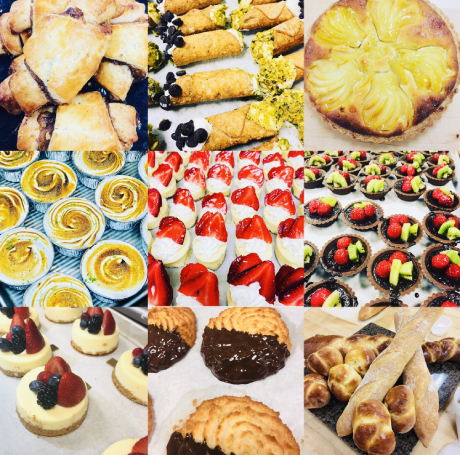 The case at Star's Bakeshop is regularly stocked with plenty of sweet treats, including cake, cookies, cupcakes and more.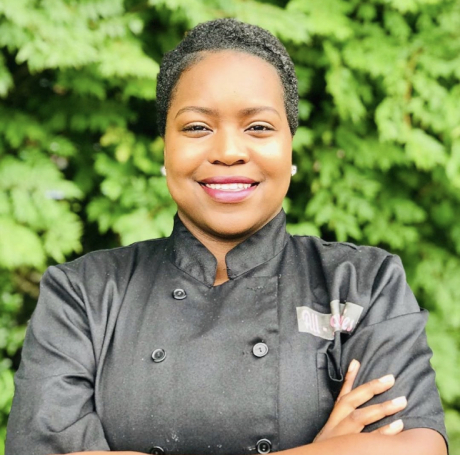 Owner Star Williams wasn't afraid to pivot when the coronavirus pandemic affected her business just months after it opened.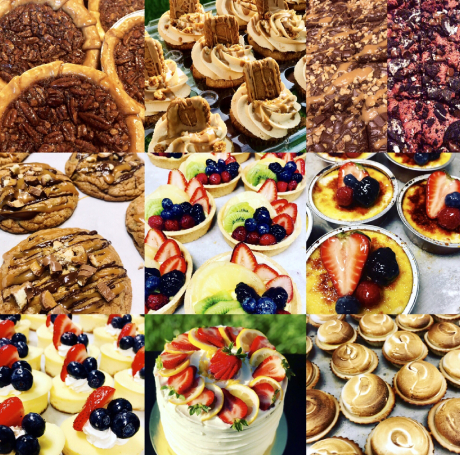 The desserts at Star's Bakeshop are so popular that many customers come in multiple times a week.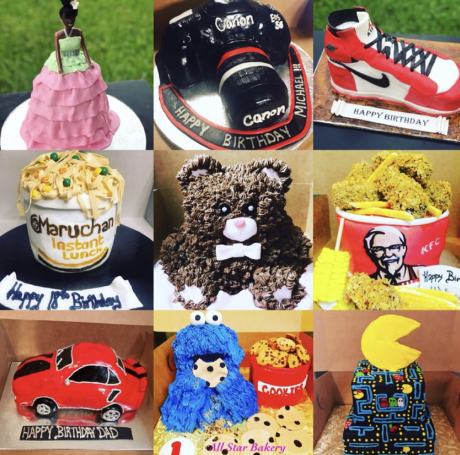 Star's Bakeshop can create any kind of custom cake with a wide range of fillings and cake flavors.