By Amanda McElfresh, amcelfresh@theadvocate.com
This article is brought to you by Cox Business.

During the past two years, the Salvation Army in Baton Rouge has seen a dramatic shift when it comes to people seeking their assistance. For years, most of those individuals were from the north Baton Rouge area. Today, the Salvation Army serves thousands of families from across the region.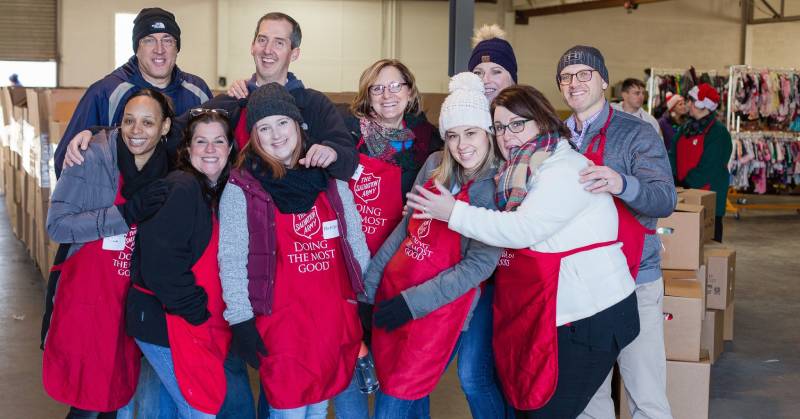 "During COVID, we started seeing people come to us who had never came to us before," said Morgan Dailey, director of development for the Salvation Army's Baton Rouge office. "Our services branched out across Baton Rouge and into Livingston and Ascension parishes as well. It's pushed us to our maximum capacity."
Dailey said that during the early days of COVID, the Salvation Army focused on providing regular hot meals to families. They knew children weren't getting lunch at school and many parents had lost their jobs or seen their hours reduced, which limited their food budget. Two years later, Dailey said that ensuring local families have enough to eat remains a top Salvation Army priority. About 250 food boxes are distribute each month, with each containing about 25 pounds of dried goods, meat, eggs, cheese, drinks and other donated items.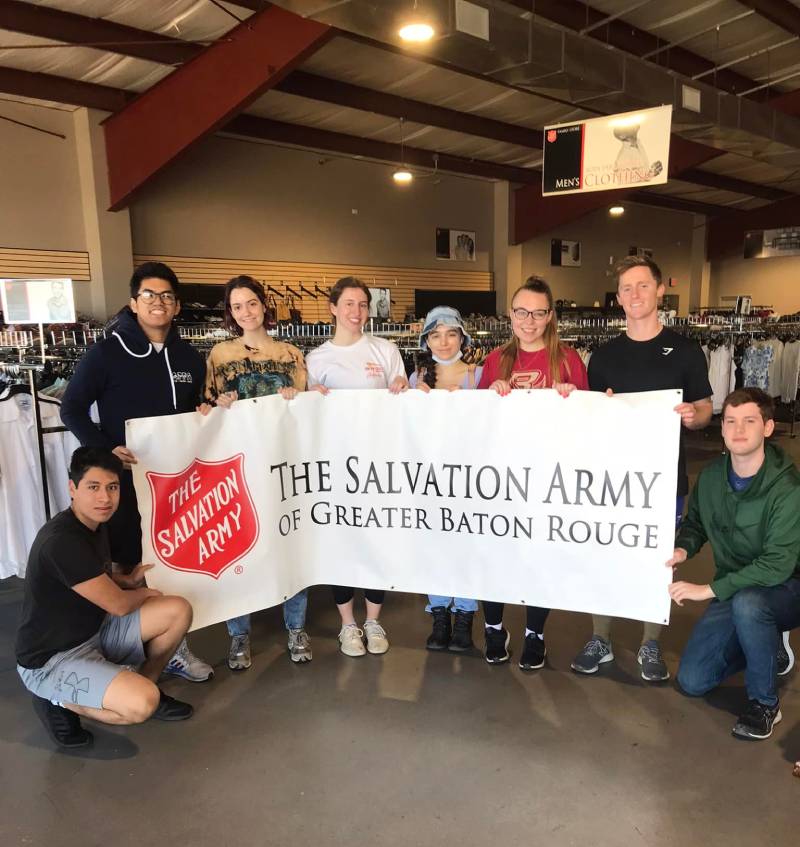 "Food insecurity is still one of the biggest issues we see every day," she said. "The number of people asking for our food boxes continues to tick up. Every time we have a food giveaway, the lines are huge. During the first one, it took us about four hours to distribute everything. When we did one last month, we were out of product in an hour. That just shows us that the need is still tremendous."
Dailey said the Salvation Army sees needs in other areas as well. The 60-bed men's shelter in Baton Rouge is usually filled to capacity every night. The Pathway of Hope program is also in high demand. Through the program, the Salvation Army works with families living in poverty through a two-year journey of meeting certain goals and establishing secure income, housing, transportation and child care with the ultimate goal of breaking the poverty cycle.
In addition, Dailey said the Salvation Army provides vouchers for clothing and furniture to families in need, as well as Entergy bill payment assistance to individuals and families who meet certain criteria.
"I think that when a lot of people think of the Salvation Army, they only think of us as a shelter, so a lot of people may not realize how much we are doing in the community on a day-to-day basis," Dailey said. "We are helping families in need as well as hosting youth programs and afterschool events. It's really quite a range of services."
One of the cornerstones of the Baton Rouge Salvation Army is its free, men's-only addiction recovery program. Dailey said most men in the program have recently been released from prison or want to enter a program in order to receive a reduced sentence on drug charges. During the six-month, faith-based program, each participant has a job with the Salvation Army and participates in activities such as Bible studies and church services on a regular basis.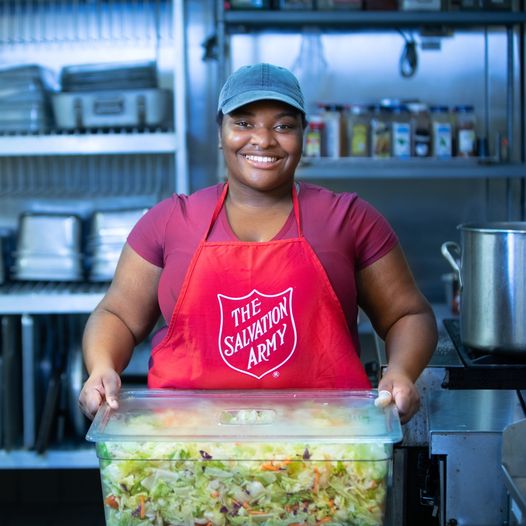 "Once someone completes the program, they graduate but can stay with us on the property for up to another six months while they are looking for a job and getting settled," Dailey said. "A lot of them use that time to handle their legal responsibilities and get their records in order."
For many men, the recovery program has been a lifesaver. One man entered the program about eight years ago, struggling with addiction to heroin, meth and alcohol. He successfully completed the program, then became a Salvation Army truck driver, warehouse manager and transportation coordinator. Today, he lives in Oklahoma where he works as a lead technician for a property management company and has strong relationships with his children and grandchildren. In addition, Dailey said the Baton Rouge Salvation Army shelter manager is a graduate of the recovery program.
Dailey said none of the Baton Rouge Salvation Army's work would be possible without donations and support from the community.
"Every dollar that is raised or donated here in Baton Rouge stays in this community," she said. "The profits from our store are huge for us. When someone donates a T-shirt, that turns into $1.25, which is then turned into a meal. The store is essentially a fundraiser that allows us to continue helping the community. If people didn't drop off donations or contribute, our doors truly would be closed because we can only do so much through grants and foundation funds."
In addition to accepting donations of goods and finances, the Salvation Army also seeks volunteers on a regular basis.
"People's time is very valuable, especially since we have a small staff," Dailey said. "Even just a few hours a week can make a big difference."
For more information on the Baton Rouge Salvation Army or to find ways to contribute, visit www.salvationarmybatonrouge.org.