By Amanda McElfresh, amcelfresh@theadvocate.com
This article is brought to you by Cox Business.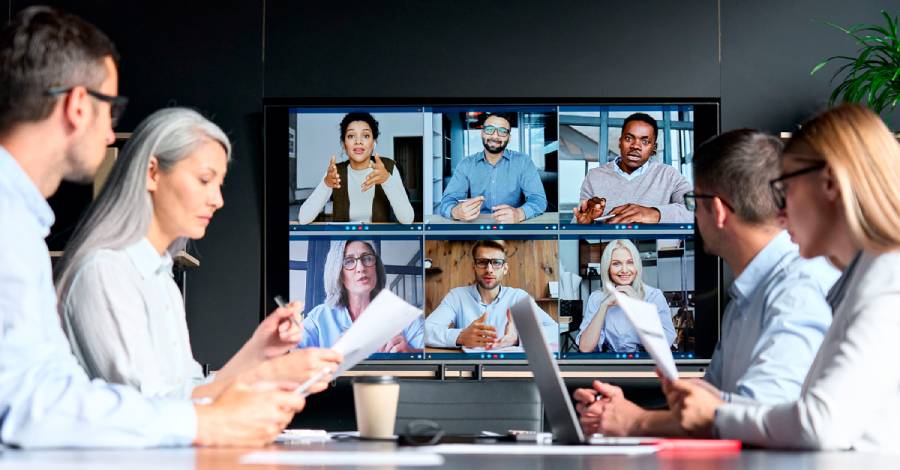 The world of work and the economy has changed dramatically in recent years. Employees are logging on from home to complete projects and handle routine tasks. Meetings have moved from conference rooms to mobile devices, with participants sometimes spread out across multiple cities and states. When a customer makes a purchase at a store or restaurant, he or she is just as likely to pay with their phone as with a credit card.
Through it all, Cox Business has made it a priority to create services and products that meet these changing needs for businesses of all sizes. From local restaurants and boutique stores to large companies with hundreds of employees and customers, Cox Business has a history of serving the companies and people that make up our local economies. That commitment has only been enhanced in today's world.
It starts with a robust backhaul system that keeps businesses connected no matter what. This infrastructure has multiple bandwidth solutions and can be scaled as businesses grow. The system also has dozens of connection points to ensure that companies can stay online with minimal delays.
This system helps support Cox Business voice and internet services that keep employees on task no matter what. Whether there's a natural disaster, a cybersecurity issue or a company simply allows it employees to work from a location of their choice, Cox Business tools make sure nobody misses a beat. Voice tools mean that customer calls to an office can be automatically forwarded to a person's cell phone or chosen land line. They also give team members the ability to communicate quickly and effectively on any device. Internet tools also keep employees connected, engaged and responsive to customer needs.
In addition, business owners can rest easy knowing that Cox Business services keep their information secure with multiple solutions that allow for both privacy and backups of critical data. One popular offering is Cox Business managed wifi, which allows businesses to have multiple wireless networks for different uses and ensures that everyone has enough robust internet speed to meet their needs.
Cox Business also is committed to specializing its services for different industries. With Cox Prosight, employees at large medical facilities can easily keep track of valuable equipment, saving time and money. Prosight also has security features that employees can use to send out a secure alert in the event of an emergency. Since the technology behind Prosight is so robust, it could be used for other industries in the future.
The Cox Business team is dedicated to being flexible, adaptive and innovative. As the economy is changing, Cox Business is changing with it and is working every day with companies and their IT departments to stay on top of the latest technology and meet customers wherever they are. To learn more about these tools or to speak with a Cox Business representative, visit www.coxbusiness.com.