By Amanda McElfresh, amcelfresh@theadvocate.com
This article is brought to you by Cox Business.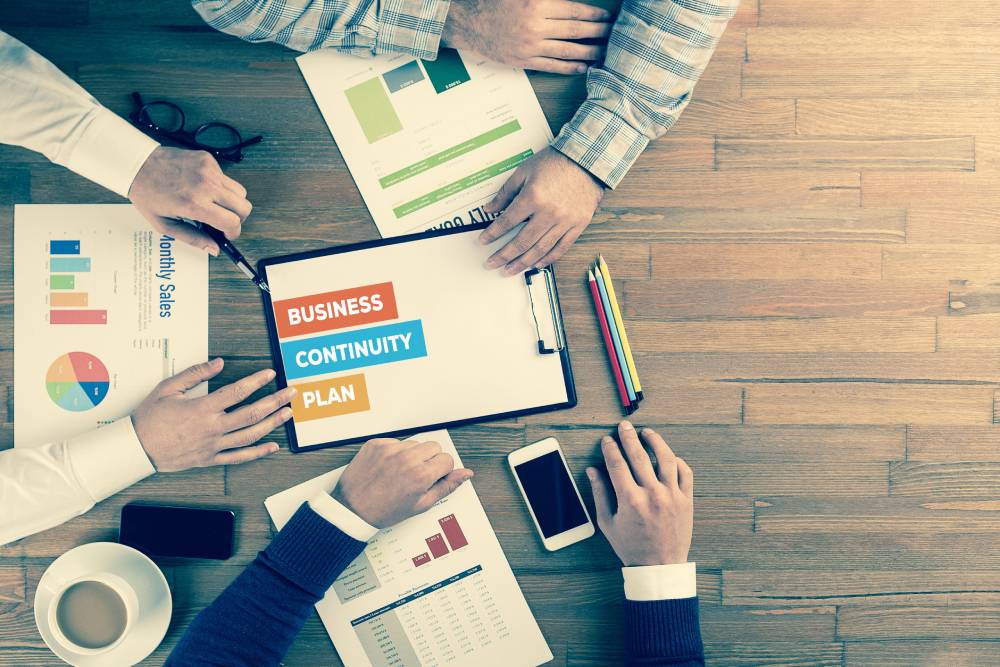 For a business owner, a natural disaster or a cyberattack is a worst-case scenario. Damage to infrastructure and data can mean lost revenue and an inability to serve customers in a timely fashion. As a solution, Cox Business offers multiple services that can ensure companies are up and running again even while a recovery is occurring or in progress.
For example, when Hurricane Ida struck south Louisiana in August 2021, Cox Business customers with cloud-based services were able to continue working from alternate locations, said Calli Trabeaux, Cox Business senior product manager for managed services. The same has been true for businesses that have suffered damages from fires, floods and other weather events that may cause employees to be displaced.
Trabeaux said one popular Cox Business offering are backup internet services that allow business owners and employees to get back online within seconds of an internet outage. The service is scalable, making it ideal for small stores and restaurants, large companies with multiple locations, or any business in between. This allows employees to continue to access data and stay in communication with each other using virtual platforms throughout the duration of the outage.
"The great thing about our products is that they are managed services, which means Cox Business manages the installation and maintenance of the service," said Tim Adams, Cox Business enterprise senior product manager. "A customer may have to update some minor configurations, which is an easy step. Our professional implementation team can work with the customer to take care of everything else; the business owner doesn't have to worry."
Trabeaux added that all Cox Business managed products have been designed to operate automatically with minimal need for a customer to intervene.
"They are all designed to be set it and forget it solutions," she said.
However, Cox Business team members are also on hand to answer questions and provide assistance as needed. In addition, business owners can log into their Cox Business My Account self-service portal from anywhere to make any necessary changes or updates.
Furthermore, Cox Business offers a full suite of voice services and calling features, like call forwarding, said Michelle Stanton, senior product manager for voice services. This means that if a customer calls a business number at an empty or damaged facility, those calls can immediately be forwarded to another designated landline or a cell phone to reach a company representative. Stanton said other Cox Business voice services allow business owners and employees to use their laptops as phones, complete with headsets, to stay connected.
Stanton noted that for voice customers who may be using call forwarding or other services for the first time, Cox Business experts have helped ensure the call flow is working properly so services are not interrupted.
"If we know we are facing a situation such as a hurricane in the Gulf, our sales representatives will reach out to our customers ahead of time to check on them and make sure they have everything they need," Stanton said. "We also advise them on how to prepare to ensure they can keep their business running."
Having businesses operational as soon as possible after a disaster has many implications for both companies and the community. Stanton noted that many of these businesses are supporting first responders in recovery efforts, meaning their services are vital in the restoration process.
Adams said studies have shown that business can lose thousands of dollars each hour they are offline, which can have major impacts on companies, employees, and the overall economy.
"We're really proud of our products and the fact that we offer a suite of services to meet multiple needs," Adams said. "Our internet backup products even come with a battery backup to help customers deal with situations like a short-term power outage. We are putting devices and infrastructure in businesses to help them overcome any challenges."
For more information on Cox Business products and services, visit www.coxbusiness.com.