By Amanda McElfresh, amcelfresh@theadvocate.com
This article is brought to you by Cox Business.
Although her parents owned and operated one of Acadiana's largest vehicle dealerships, Christa Billeaud first opted for a different career path. When she graduated from high school, she immediately followed her passion to become a nurse.
The career was fulfilling for several years, but after her mother's death in 2004, her father, Adrian Vega, asked her to join Acadiana Automotive Group as the vice president.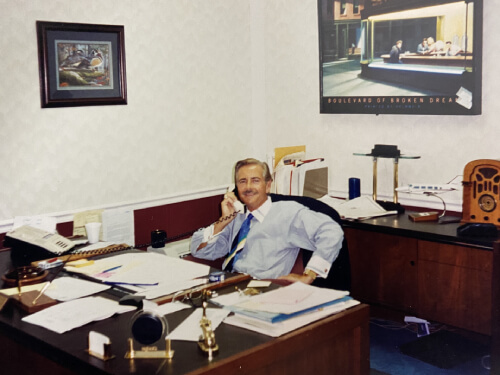 "Since then, I've been involved in the business regularly, either in governance or day-to-day operations or a combination of both," Billeaud said. "I didn't  think I would ever be running an automotive dealership, but God surprises you and opens doors. I feel very blessed."
Both Adrian and Rita Vega have passed away, but Billeaud is proud to  continue their legacy with her husband and her siblings. Although it did require a career change, Billeaud said one of the biggest surprises has been the similarities she has found between being a registered nurse and operating a vehicle dealership.
"As a nurse, you are taught to keep a cool head, assess the situation, know your resources, know your strengths and weaknesses and formulate a plan quickly," she said. "Those same lessons apply in business.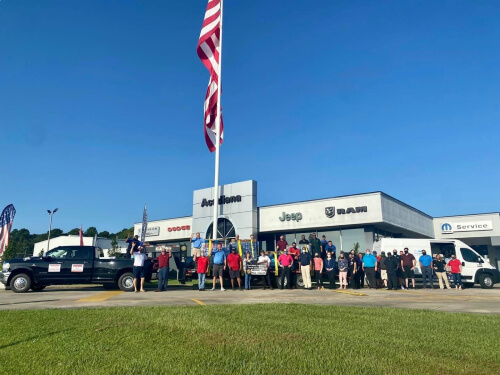 I still feel like I'm taking care of people. It was not a hard transition. My nursing experience put me in a mindset of service and I still feel like I'm in the business of taking care of people."
This year, Acadiana Dodge Chrysler Jeep Ram, the flagship dealership across from the Lafayette Regional Airport, is celebrating 30 years in business. The Acadiana Automotive Group also includes Acadiana Mazda in Lafayette as well as Acadiana Dodge Chrysler Jeep Ram Fiat South in historic Abbeville.
Billeaud attributes much of the success to longtime employees who are committed to quality and service. To this day, she remembers how her father taught her that everyone's job is important and every employee plays a vital role in helping the business achieve its goals.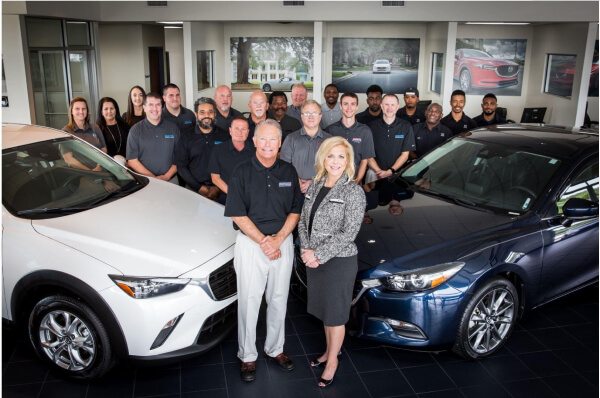 "Whether someone is working in an office or in our service shop, everyone is important and needs my respect," Billeaud said. "My dad was always extremely respectful of people who maybe ordinarily would not have been noticed. I still remember my mom and dad would say 'yes ma'am and 'no, sir' to employees. They both recognized  people's value and wanted to respect them."
Billeaud said she also keeps in mind her parents' devotion to community and the view that customers are not only people who purchase vehicles and service, but who are also friends and  neighbors.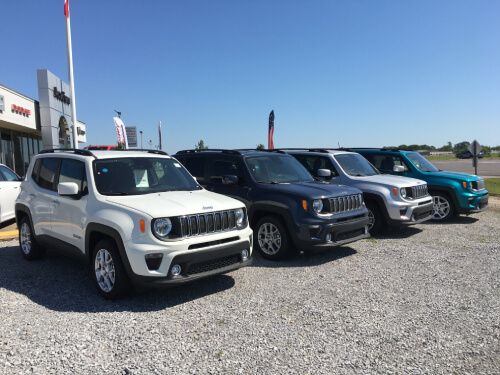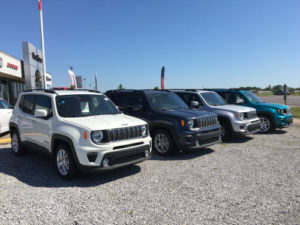 "As a family-owned business, that's really special to me because we live here and my parents lived here," she said. "I went to school here. I've really seen how important it is to support the community. It is part of carrying on the legacy. My dad came to the States as a Cuban immigrant. He and my mom were humble and worked hard and wanted to do right by people. It's my  responsibility to be a good steward of that. It's truly a gift."
The flagship dealership and Acadiana Mazda are located at 1700 Southwest Evangeline Thruway in Lafayette. The South dealership is at 2110 Veterans Memorial Drive in Abbeville
For more information,
visit www.acadianadodge.com, www.acadianadodgesouth.com or www.acadianamazda.com.