By Amanda McElfresh, amcelfresh@theadvocate.com
This article is brought to you by Cox Business.
The Heroman family can trace its roots in the floral business all the way back to the 1800s. That was when Fred William Heroman opened a store at the corner of Fourth and Main Streets in Baton Rouge, selling only religious items. As a community service, he began landscaping the four corners at Fourth and Main with flowers provided by the Heroman family. The service became so  popular that Fred William purchased flowers from local gardens and sold them to the public. As time passed, the store became known for its flowers, and Fred William shifted gears to focus his own store on flowers and plants.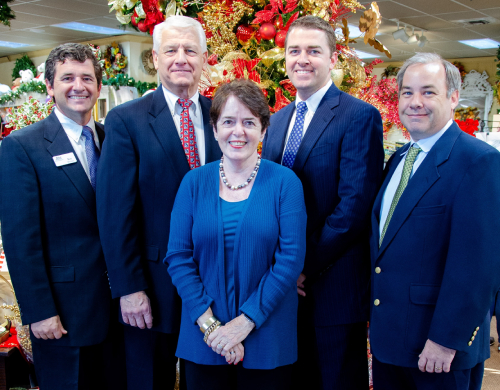 The store eventually closed and members of the Heroman family pursued other business interests, including horticulture. But in September 1955, Billy Heroman, then selling real estate, was pulled back into the floral business. With financial support from his family and a local bank, Billy and his wife Janet opened the first location of Billy Heroman's Flowerland at 3923 Perkins Road. In August 1960, the store moved to 1946 Perkins Road.
Today, the company has grown so much that there are four Billy Heroman's locations in Baton Rouge. Buzzy Heroman, who now runs the business, said much of that success comes from strong relationships. "The two most valuable things we have are our team members and our customers," Buzzy said. "We try to treat everyone the same. My grandfather and my dad told me all my life to treat people the way you want to be treated. That's one of our company core values. We tell our employees to take care of people. It's simple, but it goes a long way."
At Billy Heroman's, there is a longstanding commitment to quality. The company has its  own greenhouses and only stocks products from the best floral breeders around the world. Buzzy said staff members are trained on how to maintain and handle the flowers and plants so that they last as long as possible. "We only buy the highest quality flowers, and we buy them direct from farms that take three or four steps in what is called the Chain of Life," Buzzy said. "Then, we get the flowers and take three or four more steps here. That makes a big difference."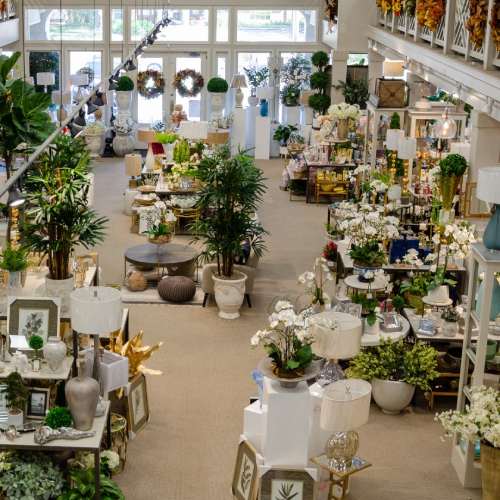 That commitment to exceptional quality is another one of the core values at Billy Heroman's. The company stresses providing outstanding customer service with a 100% satisfaction guarantee, working efficiently, working as a team and paying attention to detail in every task, job or situation.
"There is definitely a strong sense of pride in the legacy and history of the business," said Robert Heroman, a fourth generation family member who also works at the company alongside his father Buzzy, his brother, Ben and his cousin, Todd McBride. "Our family has always stepped up to make sure our customers were taken care of, as well as our longtime team members. That's something I've always learned and lived by – it's always about taking care of people."
In the past year, the team at Billy Heroman's has had to change how they take care of people. The retail stores were closed for two months in 2020, but the company continued to take phone and online orders and expanded its delivery area. There was a decline in the company's interior plantscaping business as many of those locations, including hotels, banks and malls, were closed or cut costs during the pandemic. However, Buzzy said things are steadily improving and the company is optimistic that its solid reputation and relationships with customers will help them grow despite the the recent challenges.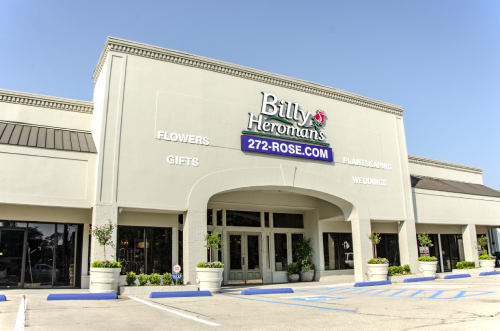 "Our business has grown this past year. The holidays were really big for us. I think that's because our customers trust us. They know we are going to offer and deliver the best product possible," Buzzy said. "The future is bright for us. We stand on a firm foundation in a great industry with a wonderful and talented team. Our goals include further expanding our service offerings throughout Louisiana and expanding our product offerings into business segments that fulfill the needs of our customers."
Billy Heroman's has four locations in Baton Rouge, at 10812 North Harrell's Ferry Road, 13726 Perkins Road, 1946 Perkins Road and 132 Lee Drive. For more information, visit www.billyheromans.com.
Article: https://www.theadvocate.com/sponsored/baton_rouge/cox_business/article_c4825eb4-be31-11eb-8429-973cfe6f10d9.html