By Amanda McElfresh, amcelfresh@theadvocate.com
This article is brought to you by Cox Business.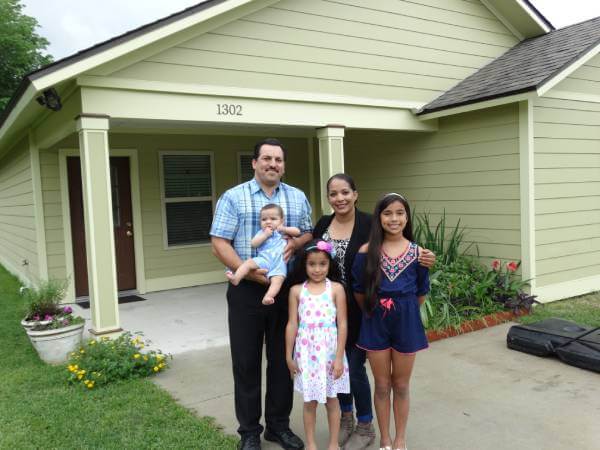 On a recent summer morning, crews were hard at work on a series of new homes on Olivier Street. Once they are completed, three local families will become the latest in Lafayette to move into such residences thanks to Habitat for Humanity.
Since 1992, Lafayette Habitat for Humanity has built more than 125 homes. That number is expected to reach more than 140 completed houses in the next year. Most of the homes are in Lafayette Parish, although the organization has also built some in Vermilion Parish.
The houses are occupied by families who cannot qualify for conventional home financing but have a regular reliable income and the ability to make monthly mortgage payments. That population has grown dramatically in recent years, particularly as home prices have risen.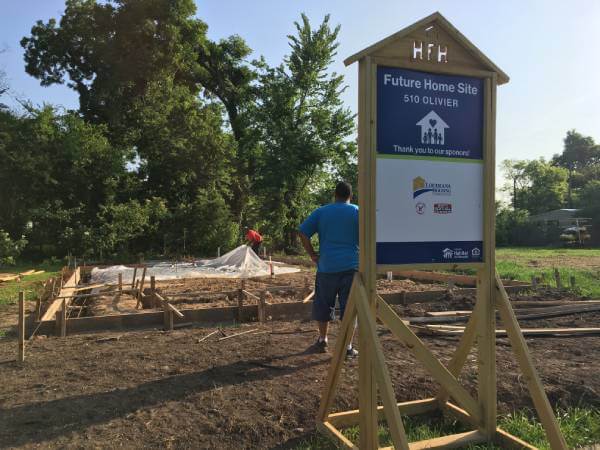 "Last year, 25% of households in this area were cost burdened, meaning they are paying 30% or more of their monthly income for housing," said Melinda Taylor, executive director of Lafayette Habitat for Humanity. "Renters are paying at least 50% of their income for housing, which makes them extremely cost burdened."
Taylor said the Lafayette area is experiencing an "absolute crisis" when it comes to affordable housing. Rental rates are unaffordable for many and some rental properties have poor living conditions. Meanwhile, Taylor said starter homes in Lafayette usually are $180,000 or more, putting them out of financial reach for many individuals and families.
"There are no homes that are affordable to the majority of people who make 80% or below of the area median income," she said. "Until there is a move to increase that capacity, people will either be stuck renting in sometimes substandard conditions or moving from place to place. The good news is that we can get somebody in a home for less than they are paying for rent."
A Habitat for Humanity home is not simply a giveaway, though. The family that will move in must put in a certain amount of work hours, known as sweat equity. They also work closely with Habitat for Humanity on every aspect of the process, from securing financing and payment schedules to choosing design elements for their house. "This is an opportunity for someone to put in a lot of hard work," Taylor said. "Our homeowners are better informed than the average homeowner. They know what goes
into building a house more than most other first-time home buyers. The majority of them end up staying in their homes permanently. We've had some folks sell, but a lot of times people say the homes fit with their lifestyle and income, so they choose to live there for several years."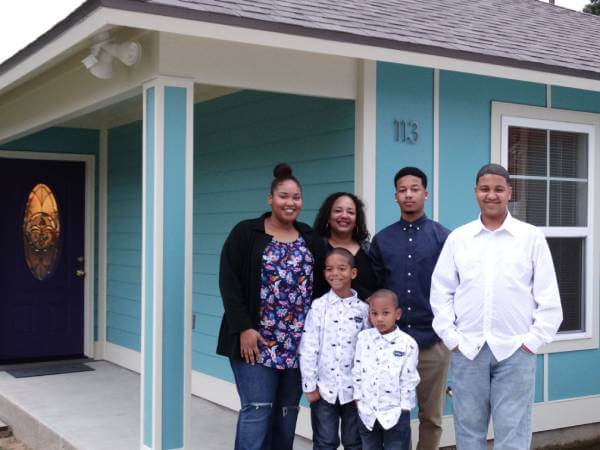 Although Habitat for Humanity's core mission is to help families achieve homeownership, that work in Lafayette is being done in close collaboration with neighborhood leaders and residents, especially in the McComb-Veazey, LaPlace and Truman areas where Habitat for Humanity has been particularly active. Taylor noted that the Lafayette office has an entire community development department that is dedicated to engaging with neighborhoods to find out what residents need and want to see in their areas. The organization then uses that feedback to design homes that fit the existing aesthetic and culture.
"In McComb-Veazey, you'll see homes that are similar to a Craftsman-style cottage. In LaPlace, we'll be building next to a private developer who has a more contemporary style, so we're going to work with that," Taylor said. "We pay attention to the context, and most especially, the human context. We really do focus on both the neighborhood and the individual families and what their needs and desires are. But, we work within a tight budget, so that's also important."
Continuing that community development work is a key part of Lafayette Habitat for Humanity's strategic plan. In addition to building new homes, Taylor said the organization hopes to do targeted repairs to residences near new Habitat houses in an effort to improve the entire neighborhood. They are also exploring new home options besides single-family residences, which may include duplexes, townhomes or cottages.
In addition, Taylor said Habitat for Humanity may expand its work by joining with other organizations to provide resources such as job training, financial literacy and more.
A recent $2.5 million gift from philanthropist MacKenzie Scott will be used to help develop many of these initiatives. However, Taylor noted that the community's need for affordable housing isn't going away anytime soon, so both financial support and volunteerism will be needed. The organization halted volunteer work for several months because of the pandemic, but is now back to organizing group and individual work sessions on a regular basis.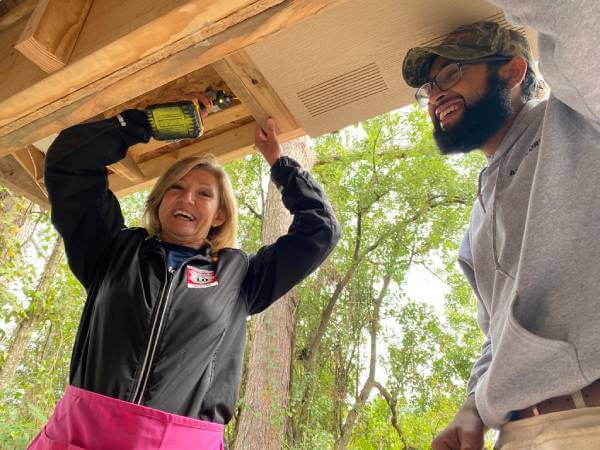 "The support Lafayette has shown us over the years has been pretty amazing," Taylor said. "This community really supports its own and I think really understands the need for people to have decent, secure, affordable housing. People here are generous and understand how foundational a home is to someone's ongoing success and security. We're very grateful and we're excited to have more volunteer groups back at our sites."
To volunteer, make a donation or learn more about Lafayette Habitat for Humanity,
visit www.habitatlafayette.org.