By Amanda McElfresh, amcelfresh@theadvocate.com
This article is brought to you by Cox Business.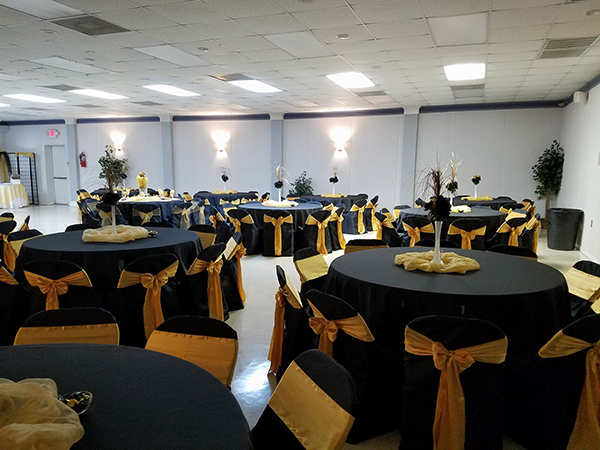 For years, Patrick and Marilyn Alexander wanted to create a space where people of all ages could relax and have a good time. Seeking something different than a nightclub vibe, their vision was a family-friendly venue for dancing, parties, luncheons and other functions.
"We always wanted to create an environment where everybody could be comfortable," Patrick Alexander said. "We don't allow any profanity in the music. We wanted a place where anyone of any age would feel welcome."
In 2009, the couple's dream came to fruition when they found a 4,300 square foot banquet hall in Baker that was an ideal fit. That same year, they opened Occasions Unlimited. With the support of city leaders, the Alexanders were soon booking their calendar full of weddings, receptions, family functions, corporate events and other gatherings.
"The community has always supported us, and we've always done our best to put out a good product," Alexander said. "It's family owned and operated, and I think people responded to that. My wife, daughter and daughter in law do all of the decorating. We are fortunate to have 3 deejays. Our son is one of them. We've gotten our grandchildren involved. That has enabled us to provide complete packages, which is a big help."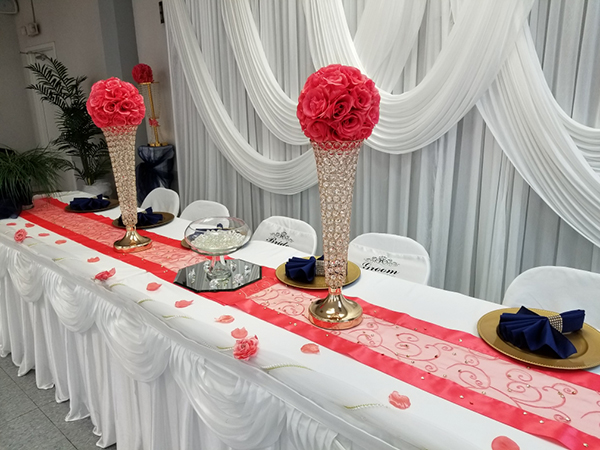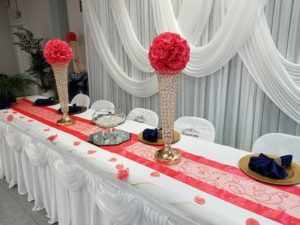 Those packages include decorations, cleanup, music and more. For weddings and receptions, the Alexanders provide couples with lists of florists, bakeries, photographers and more. The idea behind Occasions Unlimited is not just to provide a venue for events, but to help people create memorable experiences.
"We try to take a lot of the pressure off of our customers," Alexander said. "We try to make it as easy as possible and as carefree as possible for them."
The business was going strong, and Alexander said 2020 was on pace to be a record year for Occasions Unlimited. Then the COVID-19 pandemic hit. Since March, Occasions Unlimited has only been able to host three small, socially distant events. They have also provided decorations for three weddings at other venues.
Alexander said the impact on the business has been dramatic. He and his wife took out a loan, used their savings and worked with their bank to come up with a new payment schedule for the note on the Occasions Unlimited building. But they have also refunded about $5,000 to customers who had scheduled events this year.
"Our contract says that there is no refund unless something major happens. This was something major," Alexander explained. "This was out of their control and out of our control. When you send out $5,000 as a small business and you have zero dollars coming in, you're going to feel it."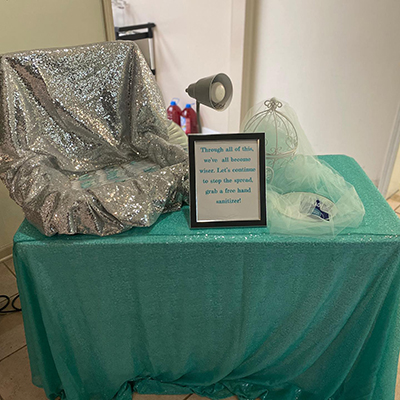 During these challenges, Alexander and his family have leaned heavily on their faith. They have spent many hours praying about the situation and talking with their ministers. It's the same approach they took when they first opened the business.
"Before buying the building, we prayed and said, 'If God wants us to have this, let everything fall into place,'" Alexander recalled. "Now we are still praying and doing what we can to hold on. We've always envisioned this as something for our kids and grandkids to have, so we're going to do whatever it takes to keep it going."
Alexander said the family's spirits are also bolstered by memories of the good times that have happened at Occasions Unlimited and the faith that those times will eventually return.
"We enjoy converting the facility from having tables and chairs for a luncheon to a place of elegance for a wedding or other event," he said. "We like to see the joy on our customers' faces when they walk in the door. When they are at Occasions Unlimited, it seems like they don't have a care in the world. That's what we like to see and that's what we hope to see again."
Occasions Unlimited is located at 2160 Main Street in Baker. For more information, visit www.occasionsunlimited.org or call 225-774-7044.