By Amanda McElfresh, amcelfresh@theadvocate.com
This article is brought to you by Cox Business.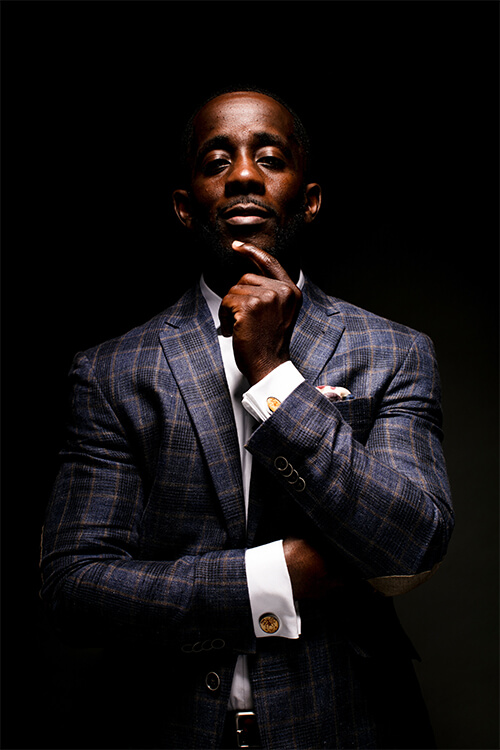 Cleveland Spears III always knew he wanted to be a business owner. As a teenager, he thought it would be cool to be the boss. But over time, Spears found a much deeper meaning in being an entrepreneur.
"I started thinking about what being a business owner means for other people, the people who I get to hire and lead and train and develop," he said. "The motivations have changed over time. Today, it's about showing people who look like me what can be done in business and what they can do in the community."
In July 2008, the New Orleans native opened Spears Group, a communications agency that now works with clients across a variety of industries, including sports, government, hospitality, health care, education and more. Today, as president and CEO, Spears oversees 13 full-time employees.
Working in communications felt like a natural fit to Spears. He's always had an interest in marketing and working with people. That interest carries over to his company, where the philosophy is about helping clients create meaningful relationships with their audiences. For Spears, there's also a mission to increase representation in his industry.
"Certainly in the marketing and public relations profession, there are not many people of color in the industry, let alone owning and running agencies," he said. "I believe that has been challenging over time. When something is seen as an outlier, people are reluctant to engage. That's been something we continue to work our way through."
This year has presented other challenges as well. Spears Group has an events division that has produced numerous large-scale events, including the annual Fried Chicken Festival, which drew 170,000 attendees last year. This year, the festival and most other events were canceled, striking a blow to the division.
In addition, Spears Group team members are now working remotely. While most have adapted to virtual meetings and a different way of working, Spears said he's been thinking about how to maintain the agency's culture and continue to provide development opportunities for his team.
"What it means to be a part of Spears Group is very important to us," he said. "We have a culture of team. We do not use the word employees in our company. We sign everything with #TeamSpears. Other people have noticed it and adopted it. Our culture is really about being focused on culture and team, so I've been thinking a lot about how to keep that going when we're all working remotely."
But this year has also presented new and exciting opportunities. In early 2020, Spears was one of the new investors who helped relaunch WBOK 1230 AM, Louisiana's oldest Black radio station. The revamped station includes new programming, a new website and a partnership with Xavier University to help train communications and journalism majors.
"That's been really big for us," Spears said. "It emphasizes our commitment to supporting projects that support people of color and Black culture."
For Spears, the acquisition also represented another avenue for him to support his beloved hometown.
"Being a business owner in New Orleans allows me to reinvest in my hometown, whether that's through my business, a scholarship at my high school or working with nonprofit groups," he said. "The people we hire are usually from New Orleans. I'm grateful we're able to be here and give back to this community."
Through it all, Spears continues to rely on some key lessons he's learned over the years. One of his main mottos is to "trust the process." He knows success doesn't happen overnight. And he's learned that surrounding himself with people who are smart, talented and committed is one of the surest ways to overcome obstacles.
"There are no shortcuts to building a business. It comes with ups and downs," he said. "You have to have the tenacity and fortitude to get through the challenging times. Even if you are the owner, you have to have bright and thoughtful people around you and listen to them when they give you advice and counsel."
Spears Group is located at Hibernia Tower, 812 Gravier Street, Suite 1B, New Orleans. For more information, visit www.thespearsgroup.com, call 504-304-8198 or email info@thespearsgroup.com.