By Amanda McElfresh, amcelfresh@theadvocate.com
This article is brought to you by Cox Business.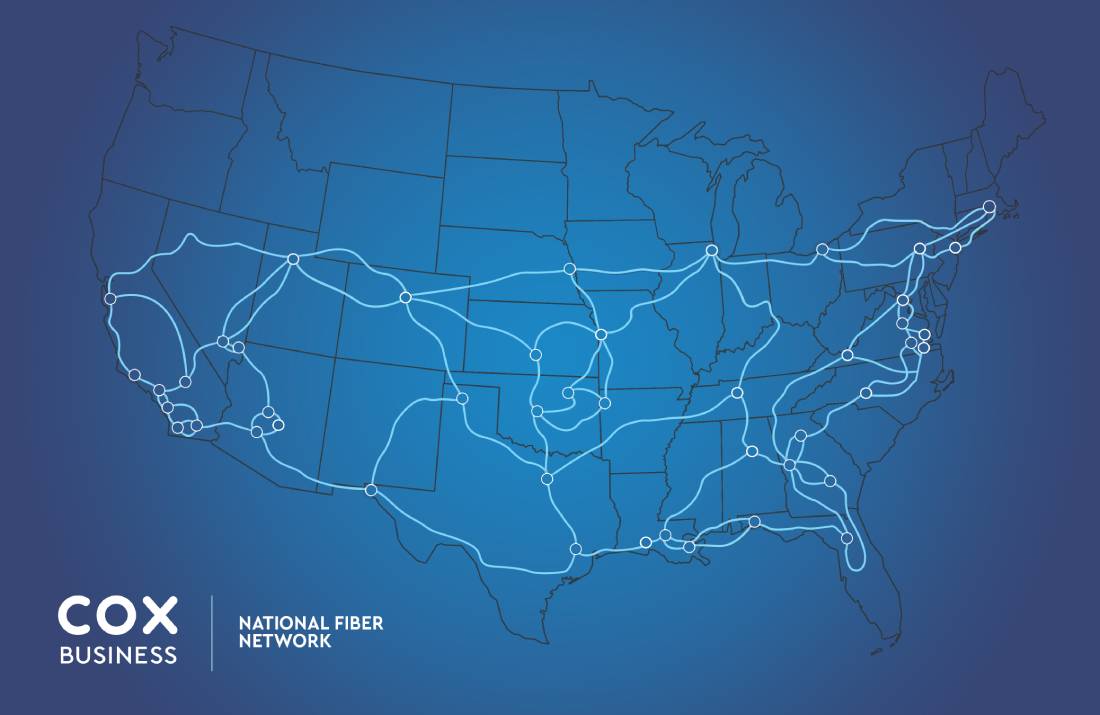 In today's economy, a strong and reliable internet connection is a necessity for any business. Whether a company is selling goods online, maintaining a consistent social media presence or communicating with team members in multiple locations, staying connected is vital.
To meet these ever-growing needs, Cox Business is utilizing the best available technology for its backhaul system, which includes a backbone network and smaller subnetworks. The system ensures that companies can have reliable connections even when handling large amounts of data and communications.
A primary benefit of the Cox Business fiber-optic network is that it's owned and maintained exclusively by Cox. Additionally, a team of experts within the company's network operations center  proactively monitors the data backbone 24 hours a day, seven days a week to ensure reliability and continuity.
"We're not reliant on a model where other providers are dictating our traffic routing decisions," said Monte Danos, field marketing director for the Cox Business Southeast Region. "We  intentionally designed our network with the ability to re-route internet traffic if any portion of the system is damaged. Our investment in a self-healing network architecture is a key differentiator and speaks to our commitment to the customer experience."
Danos said the Cox Business backbone also features a national footprint, which means data can be transferred faster and more efficiently over its robust secure network. Similar to the U.S. interstate highway system, Cox's network has more than 150 peering partners across multiple distributed peering sites which serve as virtual "off-ramps" for internet traffic. The network can also be used by large businesses to securely and directly transport sensitive data between multiple locations.
Another key benefit of the Cox Business backhaul system is scalability and flexibility. Every business is unique and accordingly so are their bandwidth needs. Several factors such as employee size, business scope and number of locations are important consideration points. And with  bandwidth options up to 100 Gbps, Cox Business can help companies maximize business productivity.
"Whether you're a small retail store, a growing engineer firm or a large enterprise customer, everything we do is truly scalable," Danos said. "As a company's bandwidth needs continue to grow or they require additional enhancements and features, we can layer that on top of their core connectivity. We are in it for the long haul with our customers and here to grow with them."
Danos said it is also important to evaluate resource allocation when choosing a data provider. He said Cox Business provides a balanced approach of utilizing both national and local support teams to address customer needs.
"We take being a trusted provider seriously," he said. "We have resources across the country monitoring our network and staffing our 24/7 virtual care center. Meanwhile in South Louisiana, our installation and repair teams are local Cox employees, and so are our account representatives. Many providers don't necessarily have those local resources, but we have boots on the ground throughout the Lafayette, Baton Rouge and New Orleans regions."
For more information on Cox Business services, visit www.cox.com/business.