By Amanda McElfresh, amcelfresh@theadvocate.com
This article is brought to you by Cox Business.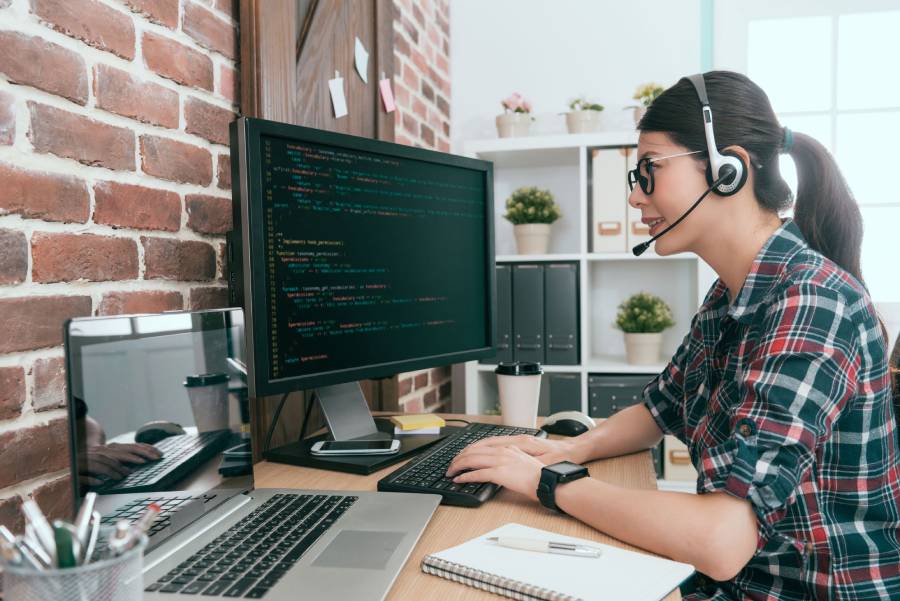 A major shift has happened among businesses of all sizes across the country. Increasingly, companies are allowing employees to work at least part of the time from a remote location. To help managers and workers stay connected and keep their information secure, Cox Business has multiple services that ensure businesses can keep serving customers without missing a beat.
"I think more businesses have realized that their employees are just as productive, if not more productive, when they are working remotely," said Calli Trabeaux, a senior product marketing manager with Cox Business. "As a managed service provider, we can offer everything a business would need to deploy a remote workforce, including voice
services, internet access and more. It's about helping employees be just as engaged in the business from home or on the road as they are in the office."
For example, Cox Business voice customers can use the online portal, known as My Account, to control multiple  features and functions. When a customer dials the business phone number, an owner can arrange for that call to go to a cell phone or alternate landline, meaning the customer can have their needs met even if the business staff is
working elsewhere.
"We've seen this work well in day-to-day situations, but also if an office is damaged by a disaster and a company has to set up in a remote location for a certain period of time," said Michelle Stanton, senior voice product marketing manager with Cox Business.
Stanton said other Cox Business voice options include simultaneous ringing, in which a call can go to multiple managers or employees at the same time; a service that transcribes voicemails into emails that are sent to the  appropriate person; and an auto attendant function in which a caller presses a certain number to reach an employee.
"All of these are remote capabilities that can be used in any situation, not just emergencies," Stanton said. "It allows businesses to have their employees anywhere while still providing services to customers and making sure their needs are met."
Stanton said Cox Business also offers enhanced Cisco Webex services to its customers. This allows teams to collaborate via video conferencing, share documents and materials and answer calls, even if employees are spread  across multiple locations. Trabeaux added that Cox has support teams for Microsoft 365 to help businesses learn how to use the software to collaborate on documents and projects, transfer calls between desktop and mobile devices and more.
When employees are traveling, working from public locations or need to travel to meet customers, having a reliable internet connection can be crucial. To help meet that need, Trabeaux pointed out that all Cox Business internet customers have wifi hotspot access through participating nearby Cox customers.
"If a Cox customer needs internet access, they can log into their account using their Cox credentials and connect to an available hotspot," she said. "It's completely secure and there are no usage charges. It allows employees to get  work done from thousands of remote locations and the information for each Cox customer is kept completely private."
Trabeaux said Cox Business has also enhanced its desktop as a service capabilities. This means that all applications  are cloud-based, which allows employees to use any device to access the software they need. Businesses have also found this saves time and money on firmware and device updates, especially when employees and devices may be spread across multiple locations.
"We've seen our customers move to a bring-your-own-device model, where employees use a personal laptop," she said. "With this service, those employees can log in to their personal device and see exactly what they would see on their computer at work. It's a secure platform and if the device is lost or stolen, everything is stored virtually in the
cloud, so the information is safe."
Trabeaux said Cox has seen businesses successfully use the desktop as a service model on laptops, tablets, phones  and other devices.
"The beauty of it is that the employee gets the same work experience no matter where they are or what device they are using," she said. "It's very versatile. It really is ideal for businesses who are looking to fully manage the employee experience and make sure their employee can access what they need when they need it."
For more information on Cox Business services, visit www.coxbusiness.com.