By Amanda McElfresh, amcelfresh@theadvocate.com
This article is brought to you by Cox Business.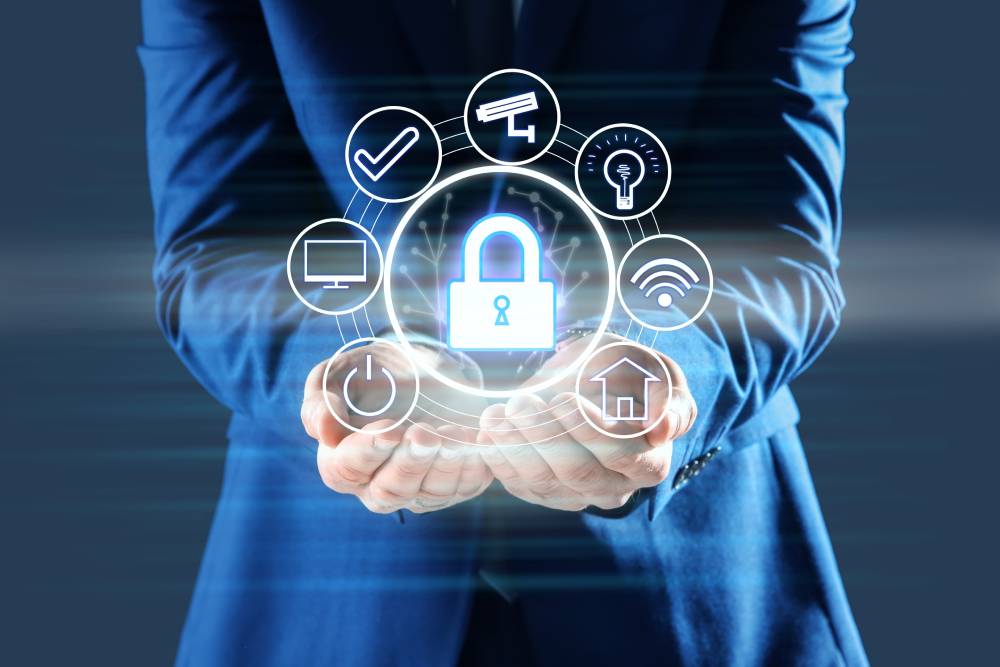 When a customer or employee walks onto a business property, it isn't unusual for that footage to be captured on surveillance cameras. Increasingly, business owners use cameras to monitor operations and keep people safe. As these tools become more prevalent, many are finding ways to use them that are helping them run a more efficient business.
For example, a sandwich shop in Louisiana adjusted its staffing after using Cox Business video tools to see when more employees were needed because of high customer volume. Some retail store owners have moved merchandise to areas that they see have more foot traffic. Property owners have used the footage to help them adjust thermostats and lighting according to when more people are at work, thus keeping energy costs down and saving them money. Some receive alerts if an entry alarm is not disabled by a certain time, ensuring that employees are at work and serving customers during scheduled hours. 
"From our perspective, our security solutions are business management tools," said Shane Crouchet, sales manager for Cox Business Security Solutions. "It gives owners the ability to watch their business no matter where they are. They can watch things in real time or go back and review information. It allows them to monitor every aspect of their operations to make them more efficient and effective."
Crouchet said Cox Business uses visible cameras and alarms on an integrated platform. In some cases, the cameras and alarms run continuously. They may also be automatically turned on whenever a certain door is opened or sensors detect activity in a certain area. Owners can monitor the footage via an app on their mobile devices or online using a desktop or laptop computer.
"I think that in this day and age, more people are being proactive with these tools," Crouchet said. "We come in contact with a wide variety of businesses – mom and pop shops, restaurants, apartment complexes and many others. It's so important to us to go out and meet with the customer to identify their needs because no two customers are exactly alike."
Cox Business takes the same customer-centric approach when it comes to helping companies implement digital security solutions. As businesses rely on technology and connectivity in more ways than ever, many have discovered the importance of having the right safeguards in place to make sure employee and customer information remains private.
Calli Trabeaux, a senior product marketing manager with Cox Business, said one of the most overlooked security tools helps mitigate distributed denial of service (DDoS) cyberattacks. When left unchecked, such attacks can shut down websites, meaning customers or clients cannot get through. Trabeaux said Cox Business' tools identify such attacks early on and resolve the issues so that business can continue uninterrupted.
Other popular tools are email security and backup as a service, Trabeaux said. Cox Business partners with Mimecast to detect phishing or malware via email. The backup as a service tool allows businesses to automatically back up their data and continue operations in the event of a cyberattack.
"With email security, we do have training tools that employees can use to help them recognize if something malicious is coming in," Trabeaux said. "If an email threat does come through and is clicked on, our backup as a service lets the company run their business just as it was prior to the attack."
Trabeaux said the tools are cloud-based, meaning they can be utilized even if a business' physical location is inaccessible or damaged.
"Some customers prefer on-site storage, but many realize that with events like Hurricane Ida, they may not be able to get to their location right away," she said. "When the data is cloud-based, they can use that to get their business back up and running immediately."
Trabeaux noted that the Cox Business tools allow data to be backed up and retrieved down to the file level. For example, if someone accidentally deletes a critical presentation or document, it can be retrieved and restored without work having to be repeated.
While some small business owners may be hesitant to implement digital security tools, believing that scammers are more likely to target large companies, many do often target local businesses because they are easier to access because of less stringent security measures. In most cases, hackers will attack multiple small businesses at the same time, meaning more money for them and more impacts to locally owned companies across the country, many of whom are not aware of related attacks.
For more information on Cox Business security solutions, visit www.coxbusiness.com.